Bay Area News Group Names OnQ a Winner of the Bay Area Top Workplaces 2021 Award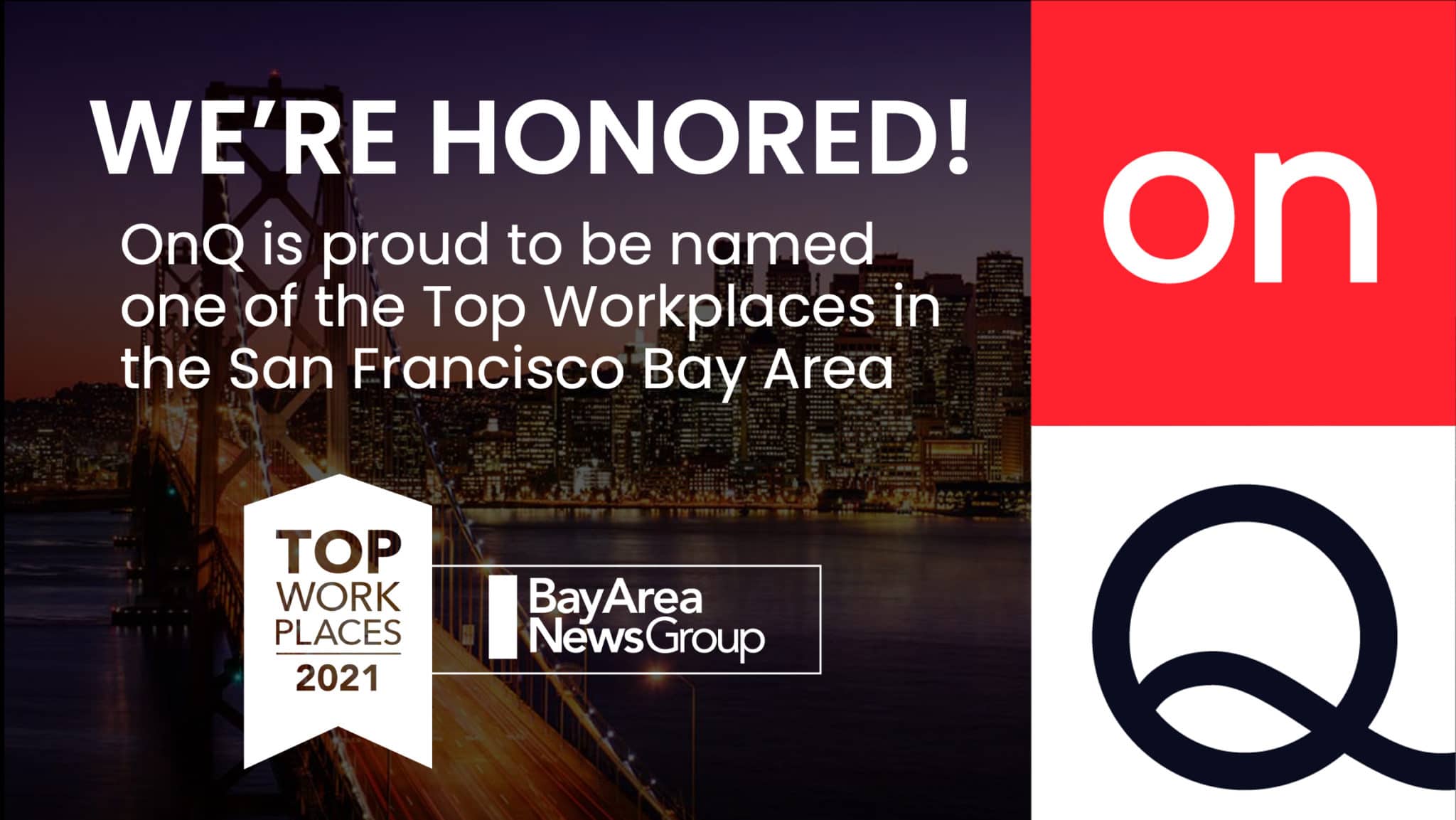 OnQ, a leading manufacturer of custom retail displays, has been awarded a Top Workplaces 2021 honor by Bay Area News Group. The list is based solely on employee feedback gathered through a third-party survey administered by employee engagement technology partner Energage LLC. The anonymous survey uniquely measures 15 culture drivers that are critical to the success of any organization: including alignment, execution, and connection, just to name a few. 
"During this very challenging time, Top Workplaces has proven to be a beacon of light for organizations, as well as a sign of resiliency and strong business performance," said Eric Rubino, Energage CEO. "When you give your employees a voice, you come together to navigate challenges and shape your path forward. Top Workplaces draw on real-time insights into what works best for their organization, so they can make informed decisions that have a positive impact on their people and their business."
OnQ CEO Paul Chapuis commented on the recent award win: "Of all the awards we've won over the years, this one stands out because it speaks to the culture and the heart of our company. It goes without saying that we're immensely proud of the client work we deliver day-in and day-out. But what's especially gratifying is to see how everyone works with a sense of purpose and a comradery that's tough to replicate. Working here is a uniquely rewarding experience, and it means so much to know that our employees enjoy the work they do here at OnQ."
OnQ earning a spot on the 2021 Top Workplaces is the latest in a growing list of accolades, including being recently named to the Inc 5000 Regionals, an annual listing of the fastest-growing companies in California.
OnQ is currently hiring across all functions. Want to join the team? Visit https://www.onqsolutions.com/career-opportunities-at-onq/ for a list of current openings.
Visit www.onqsolutions.com or contact us at info@onqsolutions.com to learn more about OnQ's full range of custom retail display solutions.
About OnQ
OnQ designs, engineers and manufactures custom retail displays. The company is headquartered in Hayward, CA with production facilities in Akron, OH. Founded in 2004 and incorporated in 2007, OnQ's modular, flexible retail display platform enables retailers and brands to easily and cost-effectively refresh product assortment with minimal disruption. The company's displays are used to showcase a variety of product categories, including consumer electronics, home automation, pet care, health & beauty and household products. For more information, visit www.onqsolutions.com. 
About Energage
Energage is a purpose-driven company that helps organizations turn employee feedback into useful business intelligence and credible employer recognition through Top Workplaces. Built on 14 years of culture research and the results from 23 million employees surveyed across more than 70,000 organizations, Energage delivers the most accurate competitive benchmark available. With access to a unique combination of patented analytic tools and expert guidance, Energage customers lead the competition with an engaged workforce and an opportunity to gain recognition for their people-first approach to culture. For more information or to nominate your organization, visit energage.com or topworkplaces.com.