Retail Category program
Lifetime display management
End-to-End Accountability
We've refined our category management process for 17 years to take full ownership of the deliverables, and success of your program.
Brand Relationship Management
We work directly with brands to ensure smooth transitions and flawless execution of new and ongoing category programs.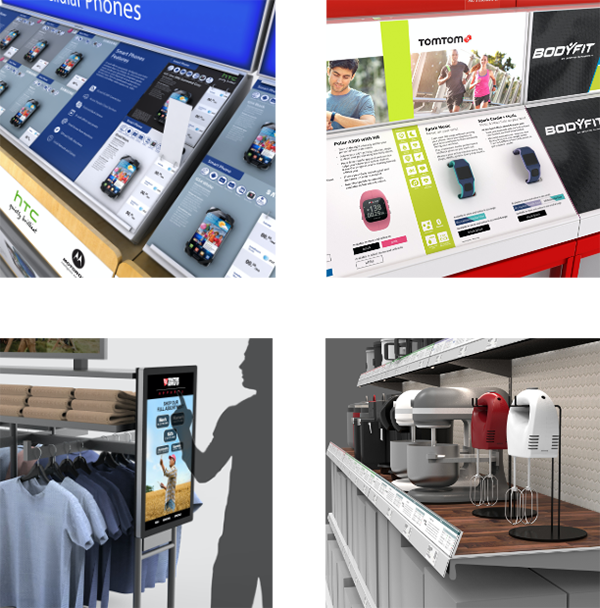 Expand your assortment
Digital experiences bridge the gap between traditional retail and e-commerce, creating endless-aisle opportunities to sell a broader product assortment.
Drive sales with rich and curated digital content, while gathering data-driven insight to help guide future planogram decisions.
Explore our retail-ready interactive solutions