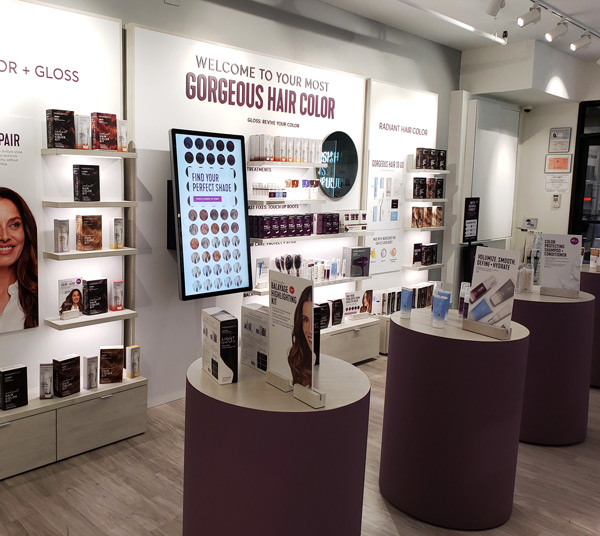 ENGAGE. MEASURE.
EXPAND.
The store of the future is here today.
People shop in-store because they crave what they can't get online – to engage with your product, and that can only happen in-store.
We design a rich experience around your brand to create a clear path to purchase, whether shoppers buy in store, online or on mobile — they always have access to an expanded assortment.
Leverage the latest technologies
Reliable, check. Modular, check. Scalable, check.
With a near-endless palette of digital tools at our disposal, we create unique retail experiences that help your products stand out in a crowd.
Engage your customers with interactive solutions that serve your needs perfectly today, and grow with you tomorrow.
The Converge® Platform
Platform agnostic, Converge works seamlessly with other platforms.
Device Management System
Content and devices are remotely managed & maintained by the OnQ helpdesk with a proactive support model.
Content Management System
Learn from every device interaction, signup action, and follow-up from the consumer's phone. Export reports, or feed the data into your own platform.
Data Analytics
We provide you with a live dashboard for your review and analysis as well as for testing and monitoring content remotely.
Emailed reports can be scheduled regularly or use our API to import your data into your system.
Immediate Results
INCREASE IN SALES
In a major department store
CONSUMER ENGAGEMENT
For a telecommunication brand in 12 months
PRODUCT INTERACTIONS
In a smart home brand in 12 months
OnQ has deployed its Converge platform in a wide variety of settings, including hundreds of mobile telecom storefronts, marquis brands' flagship stores in New York and Las Vegas, and even corporate facilities in the US and Europe.
Explore our retail-ready interactive solutions
AWARD-WINNING RETAIL EXPERTISE