OnQ Solutions Earns Spot on 2019 Inc. 5000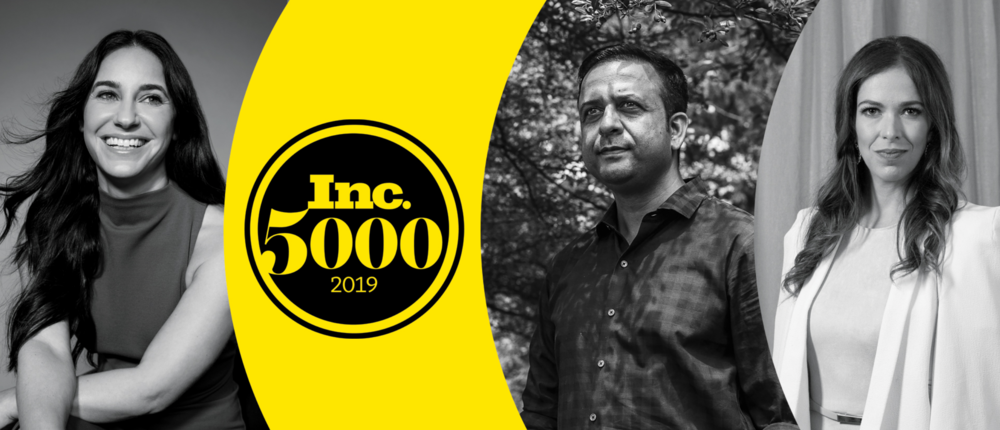 Leading Retail Display Manufacturer Honored as One of America's Fastest-growing Private Companies 
HAYWARD, CA – (August 14, 2019) – OnQ Solutions, a leading manufacturer of custom retail displays, today announced its debut on the Inc. 5000 – Inc. Magazine's annual list of America's fastest-growing private companies.
"Joining the ranks of the Inc. 5000 is a great accomplishment that validates how successfully OnQ helps brands and retailers thrive in today's increasingly competitive retail space," said OnQ founder and CEO Paul Chapuis. "This honor would not have been possible without the tireless efforts of our entire team, as well as our customers who trust OnQ to help them elevate their in-store shopping experiences."
The 2019 Inc. 5000 ranks companies according to revenue growth percentage when comparing 2015 and 2018. To qualify, companies must have been founded and generating revenue by March 31, 2015. They had to be U.S.-based, privately held, for-profit and independent – not subsidiaries or divisions of other companies – as of December 31, 2018. The annual Inc. 5000 event honoring the companies on the list will be held October 10–12, 2019, at the JW Marriott Desert Ridge Resort and Spa in Phoenix, AZ.
"The companies on this year's Inc. 5000 have followed so many different paths to success," says Inc. editor in chief James Ledbetter. "There's no single course you can follow or investment you can take that will guarantee this kind of spectacular growth. But what they have in common is persistence and seizing opportunities."
OnQ has demonstrated sustained revenue growth since its 2004 founding when the company was quick to recognize the growing need among retailers to deploy dynamic retail displays that enable easy and affordable product assortment refreshing with minimal disruption. For the past decade and a half, OnQ has continued to innovate and deliver retail display systems that help traditional retailers thrive in today's omnichannel retail marketplace.
OnQ's latest product development milestone is Converge – a kinetic retail display platform that features laterally-sliding interactive tablets that move with the customers through their shopping journey and automatically serve up rich content with product education, specs, tutorials and reviews that allow for a more informed purchase decision. This ability to deeply research and compare products available both in-store and online keeps customers in the retailer's ecosystem, whether the customer purchases a product off the shelf or makes an in-aisle purchase from the retailer's online inventory.
The Converge platform – which recently earned best-of-show honors at the 2019 GlobalShop tradeshow in Chicago – brings together the best elements of in-store and online shopping to help brands and retailers thrive in today's omnichannel shopping marketplace.
For more information about OnQ's custom retail displays, visit www.onqsolutions.com.
About OnQ Solutions
OnQ Solutions designs, engineers and manufactures custom retail displays. The company is headquartered in Hayward, CA with production facilities in Akron, OH. Founded in 2004 and incorporated in 2007, OnQ's modular, flexible retail display platform enables retailers and brands to easily and cost-effectively refresh product assortment with minimal disruption. The company's displays are used to showcase a variety of product categories, including consumer electronics, home automation, pet care, health & beauty and household products. For more information, visit www.onqsolutions.com.
About Inc. Media
Founded in 1979 and acquired in 2005 by Mansueto Ventures, Inc. is the only major brand dedicated exclusively to owners and managers of growing private companies, with the aim to deliver real solutions for today's innovative company builders. Inc. took home the National Magazine Award for General Excellence in both 2014 and 2012. The total monthly audience reach for the brand has been growing significantly, from 2,000,000 in 2010 to more than 20,000,000 today. For more information, visit www.inc.com.
The Inc. 5000 is a list of the fastest-growing private companies in the nation. Started in 1982, this prestigious list has become the hallmark of entrepreneurial success. The Inc. 5000 Conference & Awards Ceremony is an annual event that celebrates the remarkable achievements of these companies. The event also offers informative workshops, celebrated keynote speakers, and evening functions.
For more information on Inc. and the Inc. 5000 Conference, visit http://conference.inc.com/.