Get a Free PDF of the latest QR Code trends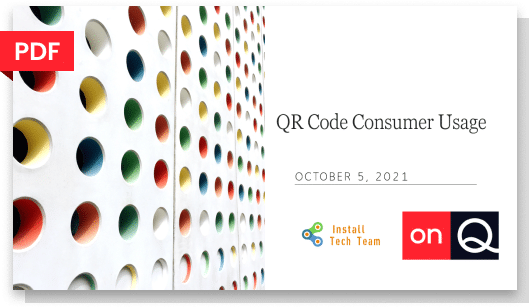 Read our QR Code Consumer Usage Survey to learn:
Scenarios in which QR codes are helpful
Feelings and comfort level with using QR codes
Changes in QR Code usage pre-pandemic vs. now
We did the research so you don't have to
Understanding the perception and usage of QR Codes
There was a 42% increase in QR code usage between July and September 2021 from pre-pandemic times, for customers who had some familiarity with QR codes.
Over 60% of consumer participants said QR codes are useful for getting additional product info or accessing discounts or special offers.
Learn more by downloading a free copy of our PDF above!