Converge Retail to unveil RFID-based interactive display platform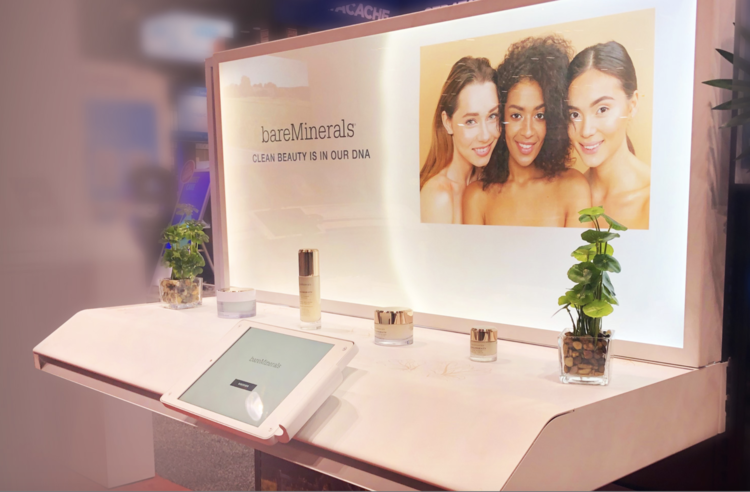 Latest Generation of the Converge Platform Enables Retailers and Brands to Present a More Interactive, Content-rich Shopping Experience
HAYWARD, CA – (January 8, 2020) – Converge Retail, the company that brings the richness of online shopping to the in-store shopping experience, will unveil its latest kinetic retail display platform at NRF 2020 (January 12-14, Javits Convention Center in New York City, booth #3373). The Converge platform – which is already helping some of the world's biggest brands and retailers engage customers in-store with its interactive, tablet-based retail display system – is now incorporating the latest RFID technology to bring even greater display flexibility to the Converge platform.
Earlier iterations of the Converge platform relied on camera-based recognition for the tablet to accurately display information about the products on display. While this technique was highly accurate, several key factors precipitated the decision to expand beyond this camera-based architecture. Moving to an RFID-based system brings significant improvements to the Converge platform, including:
·       Elimination of QR Codes: Using RFID eliminates the need for visual QR codes, as the tablet's camera no longer relies on QR codes to determine its location relative to products on display. This is a visual improvement compared to past Converge iterations, and results in a cleaner design.
·       Latency Reduction: Bypassing the camera/code handshake with RFID technology results in a much smoother shopping experience, with relevant product information displaying instantaneously.
·       Improved Accuracy: Using RFID technology enables the tablet to recognize precisely where it is at any given moment, ensuring proper product information is displayed immediately, and further improving the shopper analytics data Converge provides its retailer and brand partners.
The Converge Platform
The Converge platform features laterally-sliding, interactive tablets that move with the customers through their shopping journey and automatically serve up rich content with product education, specs, tutorials and reviews that allow for a more informed purchase decision. This ability to deeply research and compare products available both in-store and online keeps customers in the retailer's ecosystem, whether the customer purchases a product off the shelf or makes an in-aisle purchase from the retailer's online inventory.
Converge is highly customizable and capable of displaying a wide variety of products, which is particularly relevant to product categories that benefit from richer education or that have higher price points, such as consumer tech, household goods and luxury categories. In addition, Converge can also be very effective in selling items with configuration and customization options, such as furniture, automobiles and other large-scale items. The platform's small footprint makes it possible for independent retail stores, pop-up shops and other small-scale retail operations to maximize their limited space and create virtual showrooms to sell products of virtually any size.
Expanding the Converge Ecosystem Beyond the Rail
The Converge system – which until now has largely been a rail-based retail display whereby laterally sliding tablets display information about products in close proximity to the tablets – is also expanding into new use cases. At NRF, Converge will demonstrate two of its latest innovations, Converge Virtual Try On and Converge Smart Tray. Converge Virtual Try On is an interactive kiosk that uses mixed reality to enable customers to virtually try on jewelry items such as bracelets, rings and wrist watches. Converge Smart Tray is a portable, fully wireless retail display system that uses RFID technology to present detailed information about products as they are placed on the tray. These tech-forward merchandising solutions are perfectly suited for the jewelry retail sector, with opportunities to expand into adjacent retail segments.
Schedule a Demo at NRF 2020
Converge Retail's booth at NRF (#3373) will feature several demo stations for attendees to experience for themselves how the Converge platform is changing the face of retail. Journalists attending NRF are encouraged to contact john@faultlinecomms.com to secure a private demo at the show.
About Converge Retail
Converge Retail is reinventing the in-store shopping experience with its newest technology platform, Converge. Converge is a digital retail display that elevates the tactile gratification of in-store shopping by adding a content-rich online experience. Customers have access to online in-aisle content, specially curated for an in-store experience, keeping them in the retailer's ecosystem from discovery to purchase, and provides new and powerful insights on customer in-store buying behavior for retailers and brands. For more information visit convergeretail.com.