Case study | Store of the future at Fred Meyer
Fred Meyer turned to OnQ reimagine its entire consumer electronics department.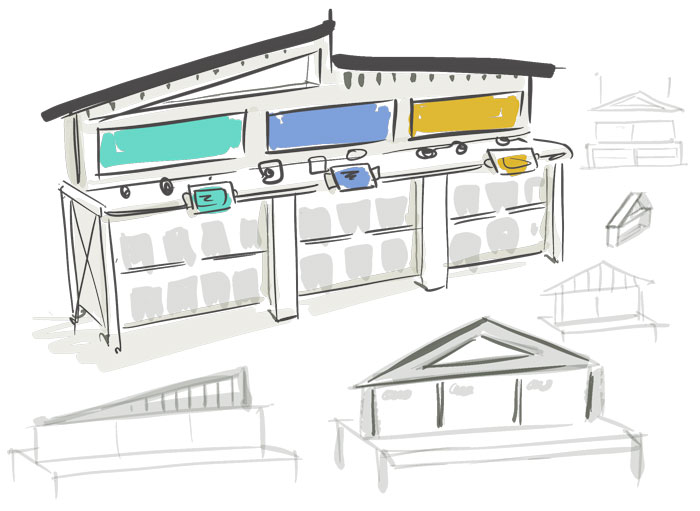 THE CHALLENGE
Fred Meyer challenged OnQ to reimagine the shopping experience in its CE department. They wanted to unify the look and feel of the entire department with a consistent design aesthetic throughout, while incorporating the flexibility to adjust and reconfigure displays in the future with minimal disruption.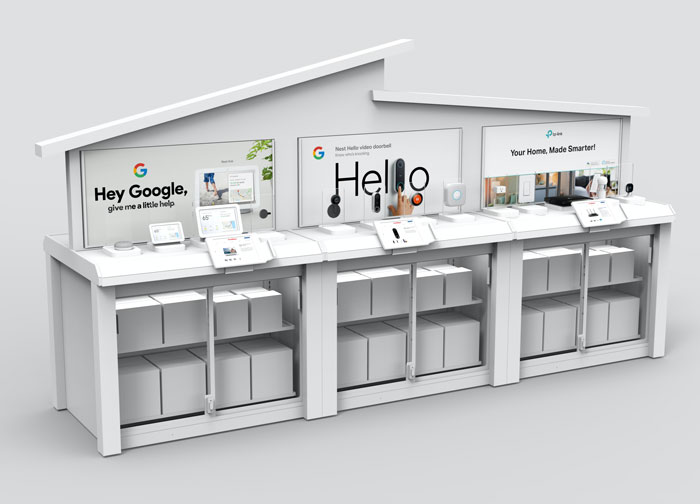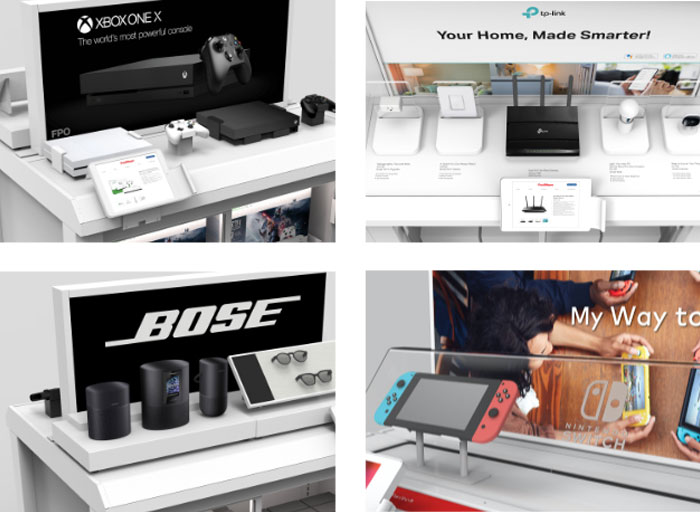 THE SOLUTION
A store within a store
Creating a store-within-a-store was the perfect way to bring cohesion to the CE department. Beautiful fixtures, signage and LED lighting come together to create balance and design consistency typically only found in high-end specialty retailers. The perfect mix of freestanding tables, in-line displays and end-caps create an inviting space, easy for customers to navigate and easily compare products side-by-side.
Brand collaboration
OnQ worked closely not just with Fred Meyer, but also with the various CE manufacturers to ensure proper brand representation. This collaboration enabled brands to retain autonomy to determine how their products were displayed, while still maintaining a consistent look and feel throughout the department.
Flexibility is key
OnQ's toppers offer the ultimate flexility to accommodate future design changes. Toppers are interchangeable and can be easily mounted to freestanding tables, in-line displays and end-caps. This ensures Fred Meyer has the freedom to reconfigure as needed for future product refreshes or other design modifications.
ACHIEVEMENTS
Following the successful pilot at the Store of the Future, OnQ has replicated the format at six other Fred Meyer locations, with more on the way.
New store format yielded 92% CE sales increase
Reduced installation time from 9 hours to less than 3 hours per store
OnQ now manages quarterly refreshes with brands directly, relieving the retailer of ongoing display maintenance
Brands now have a stand-out experience and strong sales growth at this key retailer
DON'T MISS OUT ON THESE STORIES