OnQ Lands Spot on Inc. 5000 for Second Consecutive Year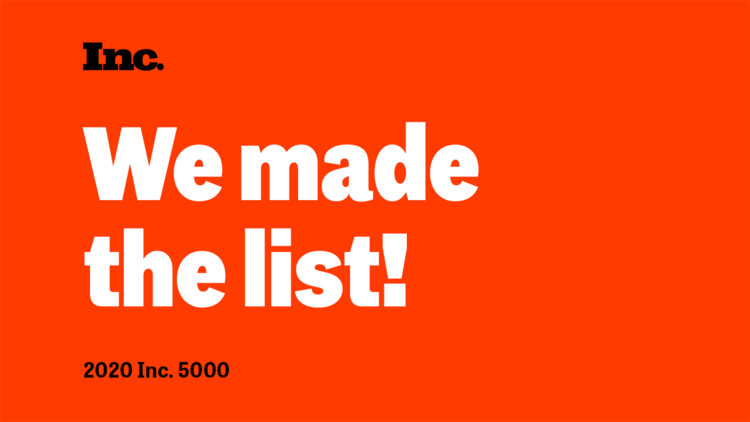 Company Honored as One of America's Fastest-growing Private Companies
HAYWARD, CA – (August 12, 2020) –  OnQ, a leading manufacturer of custom retail displays, today announced that it earned a spot on the 2020 Inc. 5000. The achievement marks the second straight year OnQ appeared on Inc. Magazine's annual list of America's fastest-growing private companies.
"Earning a spot on the Inc. 5000 for the second straight year is a well-earned acknowledgement of our team's unwavering commitment to bring innovation to the retail sector," said OnQ founder and CEO Paul Chapuis. "Now more than ever we appreciate and celebrate these achievements, and we're grateful to Inc. Magazine for distinguishing OnQ with this honor."
The 2020 Inc. 5000 ranks companies according to revenue growth percentage when comparing 2016 and 2019. To qualify, companies must have been founded and generating revenue by March 31, 2016. They had to be U.S.-based, privately held, for-profit and independent – not subsidiaries or divisions of other companies – as of December 31, 2019. Inc. Magazine will host a virtual event October 19-23, 2020 honoring the companies on this year's list.
"The companies on this year's Inc. 5000 come from nearly every realm of business," said Inc. editor-in-chief Scott Omelianuk. "From health and software to media and hospitality, the 2020 list proves that no matter the sector, incredible growth is based on the foundations of tenacity and opportunism."
Since the company's founding in 2004, OnQ has helped some of the world's biggest brands and retailers conceive and deploy dynamic retail displays that enable easy and affordable product assortment refreshing with minimal disruption. For the past decade and a half, OnQ has continued to innovate and deliver retail display systems that help traditional retailers thrive in today's omnichannel retail marketplace.
Most recently, OnQ developed a collection of antimicrobial retail display solutions to help retailers safely re-open for business as they emerge from the COVID-19 shutdown. These new solutions utilize LED and UV light to disinfect high-touch retail surfaces, thereby reducing the likelihood of contact-based pathogen spread. Additionally, the company's Converge digital engagement platform offers a host of touch-free solutions that deliver customer-driven interactive retail experiences that don't require physical interaction with the retail display. In all, these recent innovations position OnQ as one of the leading providers of solutions to help retailers safely display products in store in the wake of COVID-19.
For more information about OnQ's full line of custom retail displays, visit www.onqsolutions.com.
About OnQ
OnQ designs, engineers and manufactures custom retail displays. The company is headquartered in Hayward, CA with production facilities in Akron, OH. Founded in 2004 and incorporated in 2007, OnQ's modular, flexible retail display platform enables retailers and brands to easily and cost-effectively refresh product assortment with minimal disruption. The company's displays are used to showcase a variety of product categories, including consumer electronics, home automation, pet care, health & beauty and household products. For more information, visit www.onqsolutions.com.
About Inc. Media
The world's most trusted business-media brand, Inc. offers entrepreneurs the knowledge, tools, connections, and community to build great companies. Its award-winning multiplatform content reaches more than 50 million people each month across a variety of channels including websites, newsletters, social media, podcasts, and print. Its prestigious Inc. 5000 list, produced every year since 1982, analyzes company data to recognize the fastest-growing privately held businesses in the United States. The global recognition that comes with inclusion in the 5000 gives the founders of the best businesses an opportunity to engage with an exclusive community of their peers, and the credibility that helps them drive sales and recruit talent. The associated Inc. 5000 Conference is part of a highly acclaimed portfolio of bespoke events produced by Inc. For more information, visit www.inc.com. For more information on the Inc. 5000 Conference, visit http://conference.inc.com/.