OnQ Named One of the Bay Area's Fastest-growing Private Companies for Second Straight Year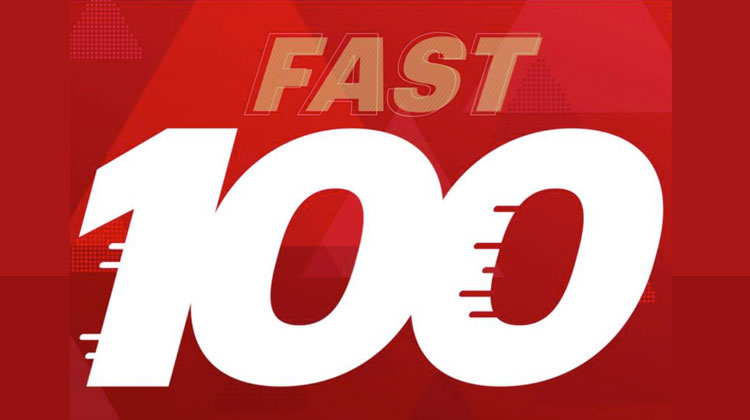 San Francisco Business Times Includes OnQ in its Annual Fast 100 List 
HAYWARD, CA – (October 30, 2020) – OnQ, a leading manufacturer of custom retail displays, today announced it has been named to the Fast 100. This marks the second consecutive year the San Francisco Business Times included OnQ in its annual ranking of the Bay Area's fastest-growing private companies.
"It's a great honor to find ourselves, once again, part of this esteemed group of the Bay Area's fastest-growing private companies," said OnQ founder and CEO Paul Chapuis. "To demonstrate sustained growth over nearly two decades speaks volumes about the OnQ team, and the value and innovation we bring to the retail space day-in and day-out."
The 2020 Fast 100 ranks private companies in terms of year-over-year revenue growth from 2017 to 2019. The list celebrates independent, privately-held companies headquartered in the Bay Area in a variety of fields, including technology, construction, services and manufacturing. To be eligible, companies must have been founded and generating revenue by March 31, 2017. The full roster of the Bay Area's fastest-growing private companies was unveiled yesterday at the Fast 100 awards gala, held remotely via Zoom this year.
Over the years, OnQ has grown into a retail powerhouse, partnering with some of the biggest brands and retailers in North America to enhance their retail presence. The company recently expanded its offering with OnQ Converge™, a digital engagement platform that uses technology to deliver rich customer experiences in store, while giving retailers and brands deep analytics and insight into customer shopping behavior. OnQ also developed a portfolio of antimicrobial solutions that help retailers create a cleaner, safer shopping experience for their customers. Most recently, the company introduced its Dfi On-Demand Secure Bracket System, a breakthrough in the retail industry that enables retailers to securely display new phones and tablets at launch with form-fitting, model-specific retail security brackets produced on-demand at OnQ's domestic manufacturing facility.
For more information about OnQ's full line of custom retail displays, visit www.onqsolutions.com.
About OnQ
OnQ designs, engineers and manufactures custom retail displays. The company is headquartered in Hayward, CA with production facilities in Akron, OH. Founded in 2004 and incorporated in 2007, OnQ's modular, flexible retail display platform enables retailers and brands to easily and cost-effectively refresh product assortment with minimal disruption. The company's displays are used to showcase a variety of product categories, including consumer electronics, home automation, pet care, health & beauty and household products. For more information, visit www.onqsolutions.com.